If you travel by train along the northern coast of Spain you get the most amazing panoramic views from your coach window so as to keep you in a constant disconnected state from the real world that the tracks are connected to. However, the ride from Olvido to Ribadeo is almost all tunnels through the mountains that rise abruptly from the Bay of Biscay (in Spain they call it the Mar de Cantabria). Along the route you only briefly view tantalizing "Brigadoon" valleys that have been there sleeping for the centuries. The occasional glimpse of the sea serve to make the whole trip at once serene and maddening. You desperately want to tell the engineer to slow the train.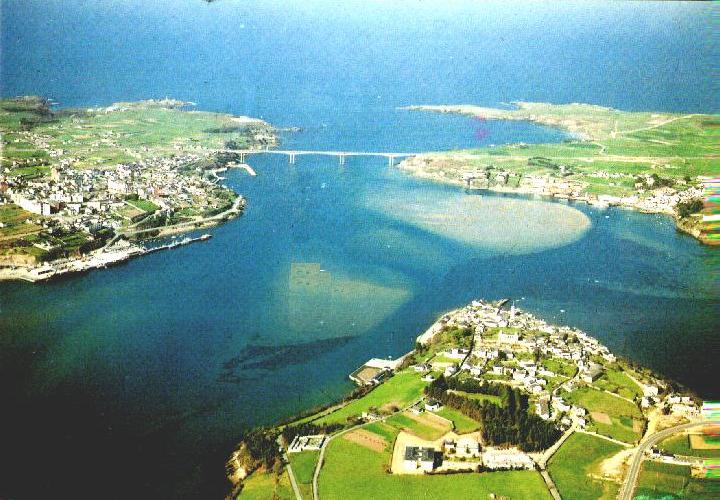 Eventually the train comes to a stop at a station tucked in the hills and you are the only one to get off. You wander down to the center of town for it can only be in one direction and see quite a few modern six story buildings which makes you think that you have arrived at some major industrial center. But no, the entire community around the bay has inhabitants numbering only about 9,000. There really are no suberbs. People still like to live in town there and so they can take part in the evening paseo arm in arm with their spouses and usually pushing a baby.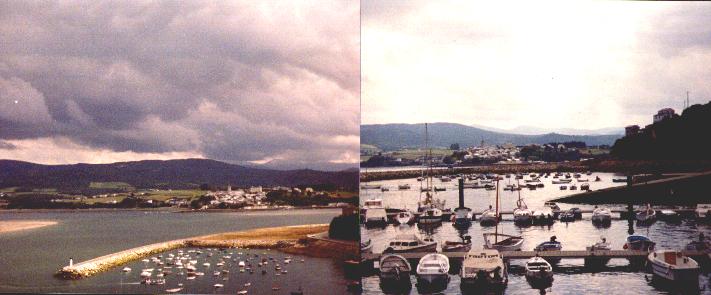 You can walk from the center of town down along the sea shore through a semi-undeveloped park like setting and back to your hotel before breakfast. The city square is the center of activity where you can get a hotel room for $10.40, watch the men play dominos in the cafe, and of course check out the evening paseo. The buses start from right there in the square when it is time to go. One of the amuzing things for me to discover was that the restaurant doesn't open until 9pm for your supper. Since I am usually asleep by then it was easy to maintain my diet here.