Well, as you travel up the Mexican Riviera, about the last place of note that you pass before turning the corner and entering the more moderate temperatures of Puerta Vallarta, is a spit of sand that extends across your ocean path dotted by an island (Isla de Navadad). The stop features popular "second floor over the street" watering holes and comfortable hotels, and it gradually dawns on you that you are no longer thinking only of the heat.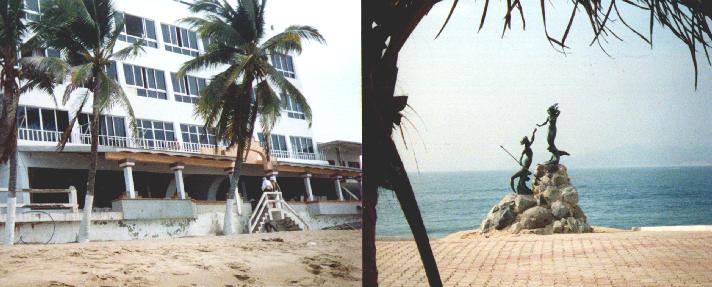 Although there is a major resort here with tennis courts and a huge pool near the marina, it is almost deserted and Barra remains primarily a vacation spot for land locked Mexicans to come down to the sea and enjoy themselves on the sand in front of a hotel such as this one. Still when you walk the streets it is about the farthest south point where you will see numbers of US and Canadian license plates on cars. All in all it turns out to be a great change of pace place among the west coast tourist destinations.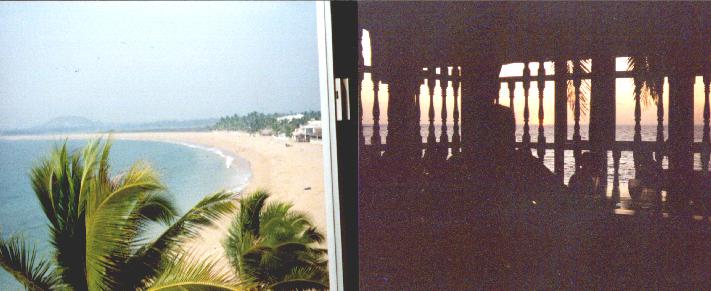 This shot is looking back up the west side of the 'bara' toward the land. From this vantage point we actually once saw a UWO (unidentified waterborn object) swimming beneith the waves that we decided was far too big to be a whale. Unfortunately I did not have the equipment to photograph this for you. On the right you see further evidence of the marguerita sundown ritual being faithfully observed.